We are a Life Giving, Spirit-Filled Church. We're not just the church you go to, we're the family you belong to.

New Life Forever,
Pastor Coop
Cell Phone: 786.229.9145

Meet Our Pastor
Peace Be Unto You:
Welcome to New Life Sanctuary (NLS), I am Pastor Coop, I am the Lead Pastor (Founding Pastor) of NLS. I have been involved in ministry for 18 years. My wife, Lisa and I have been married for 21 years, and we are proud parents of two wonderful children, Taylor and Cody.
From 1985-1989, I served in the United States Marine Corps. In June 1989, I was a Sergeant in the Marine Corps and was granted a early Honorable Discharge from the Marine Corps, because I was accepted into college at the University of Missouri, where I received a Bachelor of Arts in Political Science, with a Certification of Teaching Secondary Education.
I felt the calling into the ministry in 1998, and became the Youth Pastor at West Kendall Church of God. I attended the Ministry Internship Program (MIP) through the Church of God School of Ministry in 2001 and after completing MIP, I was promoted to the Associate Pastor and served in that posotion for several years. In November of 2007, I obtained the Distinguished Rank of Ordained Bishop with the Church of God.
If you are looking to be loved, accepted, and forgiven, then NLS is the church for you. We are a group of believers that strives to create an atmosphere for everyone, young, old, rich, poor, contemporary, and traditional. We are a church for the people, so come as you are.

October 2015, I earned my Masters Degree in Ministry and Leadership through Rockbridge Seminary.

September 2008, Lisa, Taylor, Cody, and I began a new journey, we planted New Life Sanctuary (NLS). Our first service was held in our home in the Redlands and we had in attendance seventeen people. Today we are a growing church in the community.
Ian Comego
Executive Pastor
David Kpodi
Associate Pastor
Alejandro Caballero
Financial/Church Clerk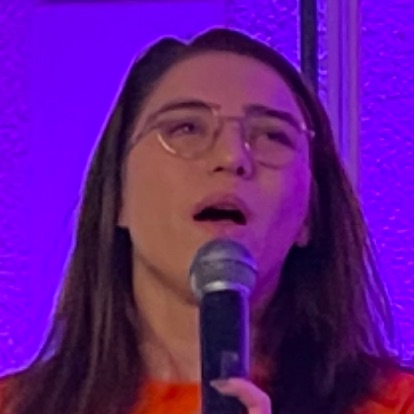 Taylor Cooper
KIDZ Life Director
Johnnie & Lisa Lopez
Life Groups