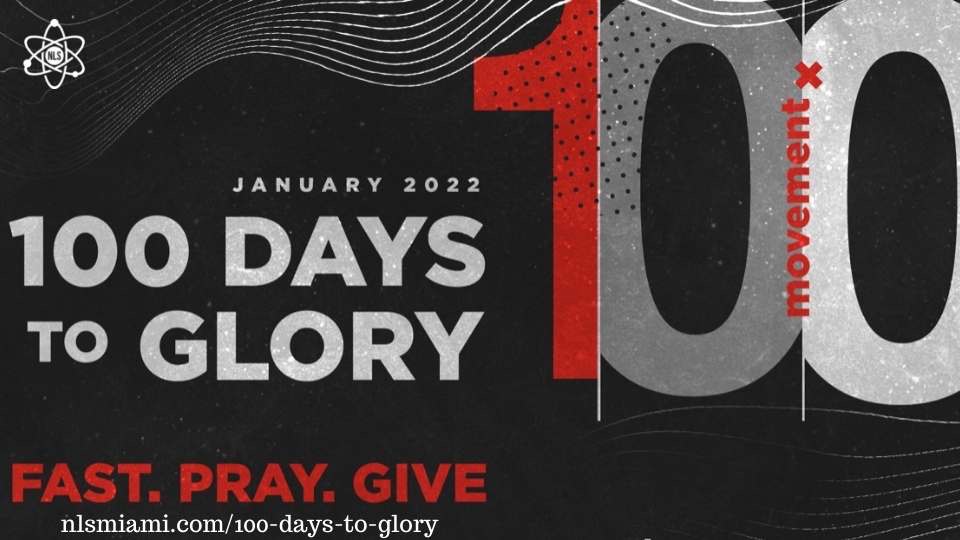 100 Days Movement:

We are going to dedicate 15 minutes a day to prayer for 100 days!
You can pray longer, but we will devote no less than
15 minutes per day praying to God.

If you follow this plan you will prayer 100 minutes a week.

We are going to fast throughout the 100 days.

You don't have to give up all food, but we are going
to choose a food item to give up. It can be soda, sweets, bread,
or any food you regularly consume.
by giving up social media or something that is not food related for 100 days.
For those who choose not to fast, you can consecrate yourself to the Lord

We are going to give every day during the 100 days through acts of kindness and generosity.

You could pay for someone's food, coffee, or gas.
Speak a word of encouragement to someone.
Give someone something and expect nothing in return!

What can we do to show others the love of Jesus?

We are going to read the Word 100 minutes a week throughout the 100 days.
This equates to about 15 minutes per day of Bible reading.